Why do online efforts to generate leads and convert them into customers too often fall flat?
Lead generation campaigns fail to function as well as they should when some crucial element is missing—and no one notices.
In a sense, an Internet marketing lead generation campaign is like a jigsaw puzzle. If only a solitary piece is missing or out of place, you have no way of successfully achieving your goal. Unfortunately, with a generation campaign, you don't have the benefit of a picture on the front of a box to guide you.
If your lead generation campaigns haven't gained the results you've hoped for, Straight North, a Chicago-based Internet marketing firm (for whom I'm a contributing writer), has created the handy flowchart below to help you.
It identifies the components an effective campaign requires and how all the pieces fit together. Use it as your blueprint to solving the lead generation puzzle.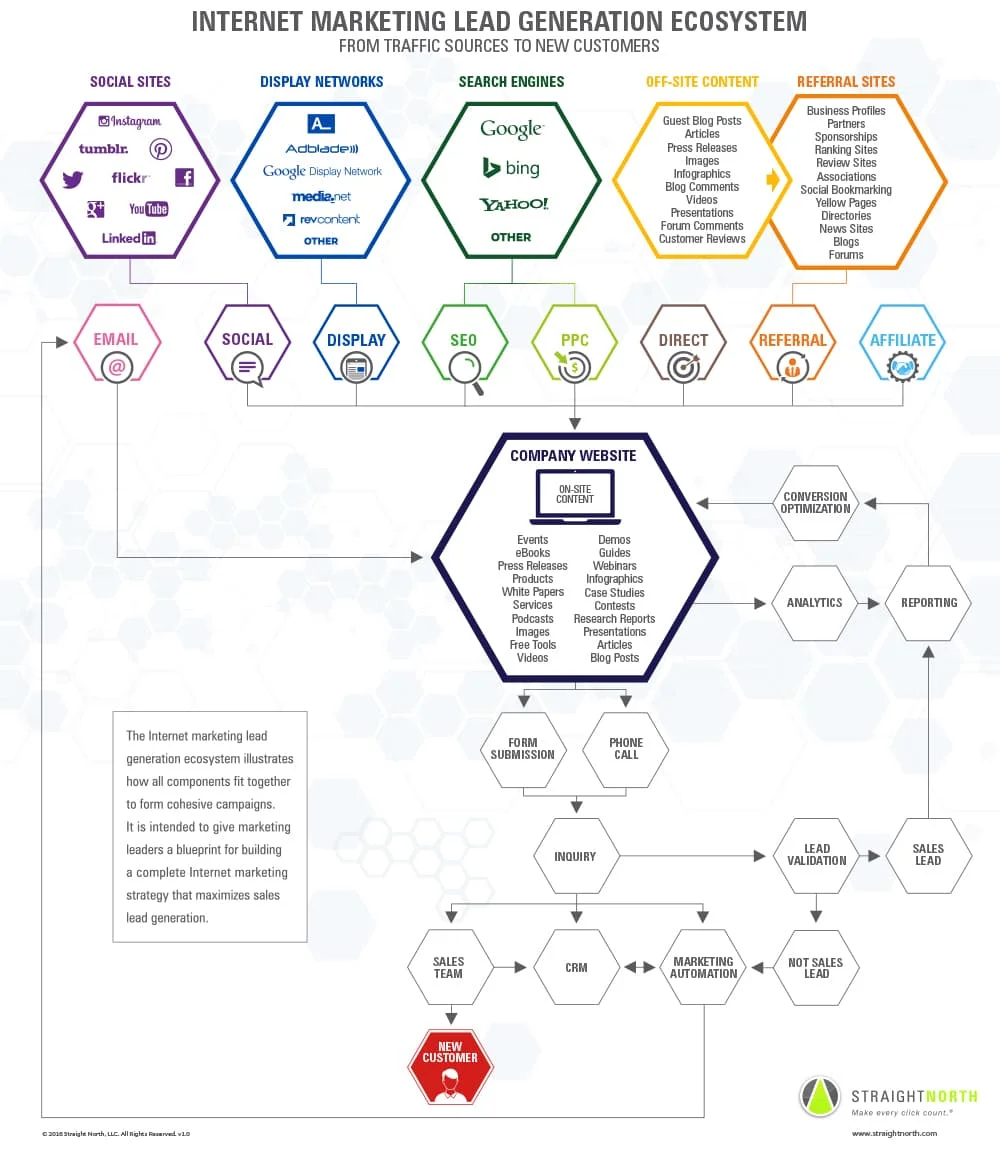 Infographic created by Straight North
The following two tabs change content below.
Full-time freelance content writer and copywriter based in Lancaster County, PA. I specialize in SEO-friendly blog and website content.